---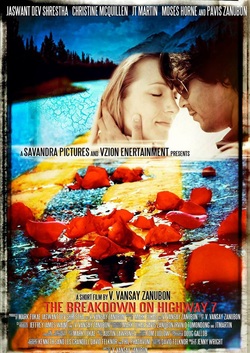 The Breakdown on Highway 7
Now Available on Amazon
A supernatural thriller short film exploring family and love. After his car dies on a secluded mountain road and with no cell phone reception, a successful 34-year-old Doctor,Luke Bell, takes a ride with a stranger and finds himself escaping danger. What could have been a simple journey home to his pregnant wife turns into a journey to save his life.
Cast:
Luke Bell : Jaswant Dev Shrestha
Nancy Bell : Christine McQuillen
Jacob : Moses Horne
Peter : Troy Martin
Strange man : Mike Gworek
Jack : Pavis Zanubon
Mark Fukae : Director of Photography//Editor
Director: V.Vansay Zanubon

http://amzn.to/1Fd5oAT



---
A traveler sets on a journey into the remote mountains of Nepal, to explore Annapurna Region; and learns about the incredibly unique culture, festivals and spiritual traditions of the locals.

Director: Jaswant Dev Shrestha

Countries: Nepal

Subjects: Anthropology, International studies, Cultures, Asian Studies, Spirituality, Buddhism, Travel.

Genres: Documentary

Type: Color

Year: 2016

Language: English http://www.imdb.com/title/tt1543542/combined

Releasing Soon in the US

Coming on Netflix, iTunes, Hulu & Amazon.com

Coming Soon











Award Winning Short Film
Coming Soon!
---